Become a Platinum Associate.
E78 Partners was founded on the principle of excellence—codified in our industry-leading Platinum Playbook. We invest in the best people, and give them the tools and support they need to thrive in the workplace.
To be an indispensable partner to our clients by unlocking measurable value in their organizations and to build a great company that attracts, develops, and inspires exceptional people.
Diversity with gender, race, and sexual orientation all have a place here at E78. We are better together and encourage diversity of thought and perspective to sharpen our skills and mindset to better the community we live in and the clients we serve.
To create positive change and unlock hidden value for our clients.
People make E78 what we've become today. It's true of our clients, and it's true of our team. Our values guide and drive the work that we do on a daily basis. 
Be accountable and results-oriented.
Act with integrity, adhere to the highest standards for client service and put client interests ahead of yours.
Listen actively to understand our clients' ambitions and objectives.
Be a lifelong learner and embrace the power of collective intelligence.
ABC: Always Be Caring about your colleagues' and clients' needs and well being.
Show respect, appreciation, and gratitude.
Believe in our vision and mission.
Embrace and encourage team members' positive energy, entrepreneurial spirit, and independent thinking.
Be inclusive and welcome diversity of thought.
Be diligent and thoughtfully assess opportunities and needs.
Be resourceful — leverage our national footprint and portfolio of services to deliver the best solutions to clients.
Build enduring relationships based on trust.
Embrace the power of teamwork. We are ONE team.
Become An Element Of Our Success
See What Opportunities Await You
E78 is an indispensable partner to our clients supporting the entire office of the CFO on both the management and sponsorship level. With over 300 senior professionals with —diverse operational and industrial experience— our people solve the problems and challenges CFOs face every day to create value for their organization.
So what does it mean to be an E78er? It means building something great together, serving one purpose (creating value for our clients) as one team (with diverse skills) from one company.  Our people are our strongest element. Which we refer to as the 78th element of the periodic table, platinum. Our 'platinum values' hold us accountable to act ethically in all we do, care deeply about others, and succeed through teamwork.
Why did you choose to work for E78?
I joined E78, through a prior acquisition 9Gauge Partners, which had a strong leadership team who cared about creating a workplace where consultants who are passionate about what they do can practice and still keep a healthy work/life balance. The merger with E78 added new opportunities for growth and I'm excited to see how far we can go together.
What do you like the most about working here?
My team and the leadership here all show strong work ethic and collaboration. I come to work everyday knowing that I have their backs and they have mine, and we all do something we're passionate about – helping FP&A teams get some efficiency in their day-to-day. It's a challenging industry, but it's made better here.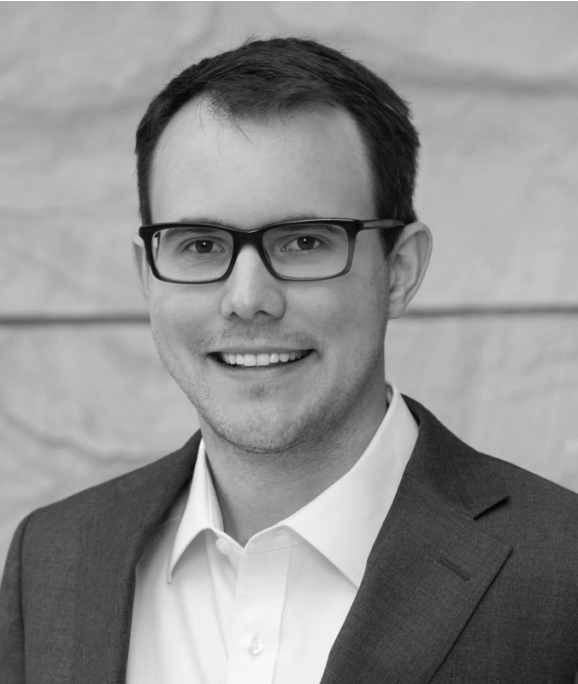 Why did you choose to work for E78?
I chose to work for E78 because of the company's strong commitment to providing value to its clients. E78 places a high priority on understanding our clients' needs and tailoring our solutions. I was also drawn to E78's emphasis on cross-functional teams and professional development. I get to collaborate with colleagues from different departments and backgrounds to deliver the best possible outcomes for our clients. E78 invests in the professional growth of our teams and provide opportunities for training and development.
What do you like the most about working here?
One of the things I like most about working here is our focus on providing best-in-class financial planning and analysis (FP&A) services. Our team has a deep understanding of financial modeling, and we look ahead to help our clients plan for the future. We take pride in being able to provide customized financial solutions that help our clients achieve their business goals. On a personal note, the flexibility to work remotely has allowed my wife and me to move to Northern Michigan, where we love to enjoy the outdoors.
Why did you choose to work for E78?
I chose to work for E78 because I wanted to work in an environment that fosters professional development, innovation and personal growth.
What do you like the most about working here?
What I like most about working at E78 are the opportunities I've had to challenge myself to grow professionally across a variety of FP&A and accounting skills within multiple industries. Through these opportunities E78 has allowed me to expand my capabilities, experience and knowledge.
Why did you choose to work for E78?
I joined E78 because the leadership team were people I aspired to become in my career down the line. They were also transparent and provided an accurate view of what the job entailed, both benefits & challenges, which felt more authentic than your typical interview experience.
What do you like the most about working here?
If I had to pinpoint what I like most about working here it would have to be a sense of accomplishment and impact – the work is extremely diverse, new challenges arise each day and no two days look the same. This makes it all the more rewarding when management backs up your decision making or when you know you've gained a clients trust because they are asking for your advice.
Why did you choose to work for E78?
While going through my interview process, I mentioned that I am not looking for a new job, I am looking for my next home— a place where I feel valued, seen and heard. After my one year here, I am proud to say that E78 exceeded my expectations and is like an extended family to me. I am from California, and I have no family or a distance relative near a 1000-mile radius, but I have my amazing reliable coworkers who have become my support system. I am thankful for my NY team and their support.
What do you like the most about working here?
Here at E78, my ideas are heard and implemented, which is a privilege that few young people in the industry have. Of course, no idea is success without a team, and I thrive on the collaborative environment that the company provides. The subject matter experts walking the halls of this company never get tired of my questions and are always engaged in my development. With the help of my team, I am adding value to the company and my clients, which is huge a motivation for me.
Why did you choose to work for E78?
The reason I chose to work for E78 Parnters can be summed up in 2 reasons— people and the values. The people here are smart, lead with integrity, and want to do right by our clients.
What do you like the most about working here?
I love my team and the challenges. The team here is authentic, smart, and low ego. We have a lot of fun while partnering with our clients to bring solutions to their business issues. Not to mention, the challenges keep the job interesting.
Why did you choose to work for E78?
I chose E78 because of our focus on our most important asset—our people. E78 provides a dynamic and challenging yet supportive environment in which those early in their careers can grow. Employees have ample opportunities to advance, innovate, and learn throughout the course of their careers. Just as the company supports employee development, E78 is also open to growth and change at the organizational level. To me, this innovative, growth-focused mindset at all levels sets E78 apart.
What do you like the most about working here?
I most enjoy the variety of tasks that I am able to work on and the diversity of subject matter experts that I can learn from at E78. The breadth and depth of opportunities are vast, and the experience, knowledge, and skills of our workforce matches that. I love learning from the combination of finance, accounting, technology, business, and people experts that E78 has brought together.
Why did you choose to work for E78?
I joined E78 through an acquisition. It has been a great opportunity for me to be surrounded by like minded people dedicated to working hard and committed to delivering and exceeding expectations.
What do you like the most about working here?
I love that we are a one-stop-shop for our clients. It is very important for clients to have trusted advisors that can help in a variety of ways. Having so much to offer makes client calls so enjoyable. No matter the need I feel like we can service them. What a great feeling!