From start-ups to enterprises, NetSuite is the number one cloud-based ERP solution for those looking for an agile system to support their dynamic business needs. It is a widely deployed solution that increases productivity, speeds up processes, and promotes better decision-making through increased visibility across siloed business systems.  
In fact, NetSuite users report up to a 300% boost in productivity and a significant reduction in administrative costs. For many businesses, it is the critical missing piece needed to support growth goals, supercharge sales, and augment performance.
However, NetSuite implementation is not a quick walk-in-the park process. It requires careful end-to-end planning and expertise through installation, maintenance, ongoing management, and system optimization. This way, NetSuite continues to nimbly keep in pace with your changing business needs for years to come.  
Technology is what you make of it – if you have implemented NetSuite but continue to notice bottlenecks and visibility gaps; or, if you aren't sure whether your business is properly utilizing your investment to derive maximum benefits, then you must get a NetSuite Health Check done ASAP.
In this article, we will look at why a NetSuite Health Check is the most critical business-decision you can make and how it will impact the growth and success of your team.
The NetSuite Value – Now and Later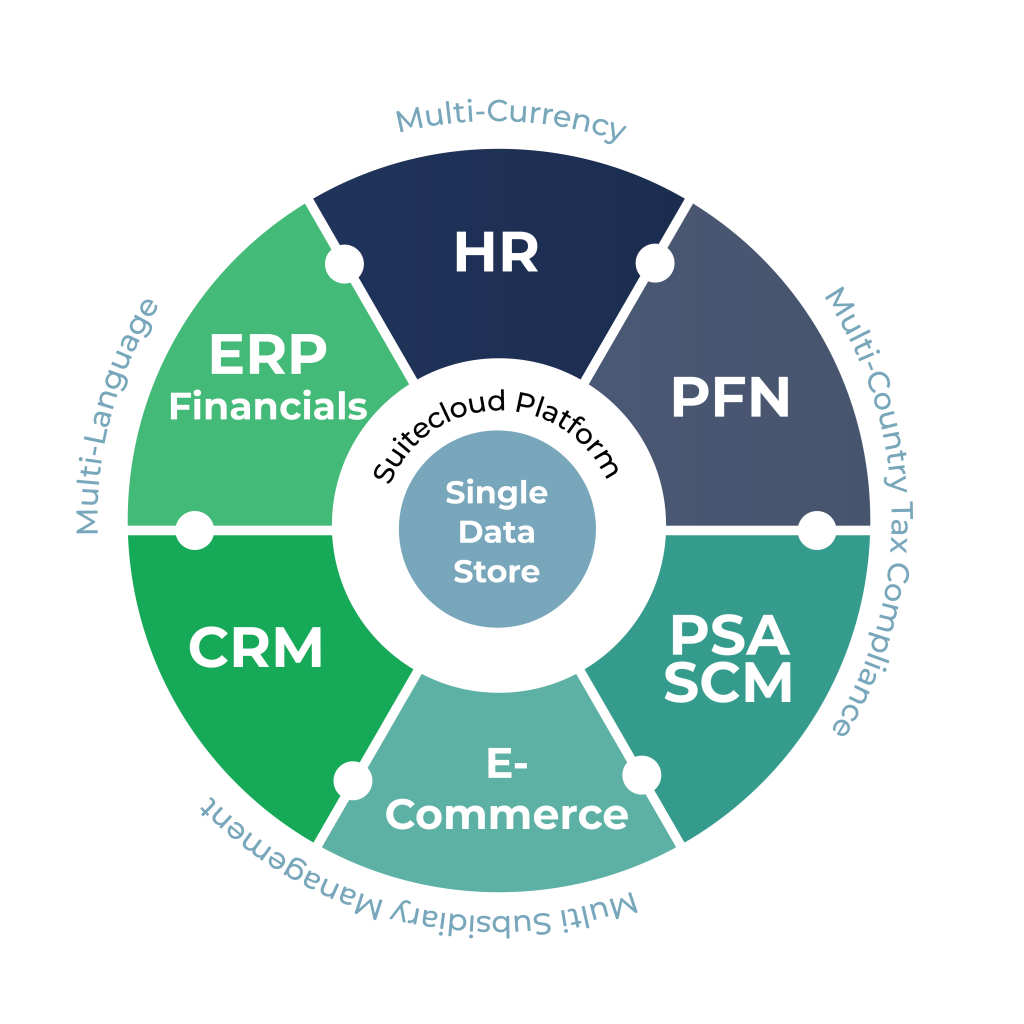 NetSuite's wide range of ERP management solutions allows you to connect teams and systems, streamline data processing and reporting, and effectively manage limited resources. This way, you are always fine-tuned for growth. NetSuite also gives key decision-makers real-time visibility into your entire company's data to help them make the right decision each time.
Even after a successful NetSuite implementation, many businesses are unable continue generating an impressive, or any, ROI. This often results from attempting to handle ongoing maintenance and optimizations internally, without the necessary expertise. This causes the value attained from ERP to decay over time, giving rise to what we call a value gap. The gap continues to widen as your business and teams evolve through the years if the system isn't optimized to handle growth and all the changes that come with it.
Ongoing ERP management is a necessary step in preventing the occurrence and growth of this value gap. If you haven't been maintaining and optimizing your NetSuite, a NetSuite Health Check will quickly get you back on the right track.
What is a NetSuite Health Check?
A successful implementation process is important, but it's only the first step in enabling NetSuite ERP to prosper within your organization fully.
Through in-depth analysis, a comprehensive NetSuite Health Check will provide the actionable insights you need to get a complete overview of your entire ERP and how it fits – or fails to fit – within your current business ecosystem. Using this report, you can look at your ERP solution from a new lens grounded in expert knowledge and make modifications to use the system more effectively. In the long run, the Health Check Process in partnership with a Deep Dive Discovery will also help you better understand your business needs and save thousands of dollars in disruptive and preventable ERP replacement and upgrade requirements.
How to get the most from a NetSuite Health Check
The first step towards getting the most from your NetSuite implementation is using a qualified team of experts to perform your Health Check.
Choose a team that has thousands of hours of experience working with businesses just like yours, as well as time in the hot seat – your seat. From implementation to management and beyond, the right ERP implementation partner will know how to audit your business and get NetSuite working to its full potential.
Understanding your business and its specific needs is key to getting NetSuite to work for you. During your NetSuite Health Check, the right partner will perform a thorough analysis to identify improvement spots, recognize and configure the right ERP solution, and maintain it for continued success.
ERP is expensive – combining the right system with the right implementation partner is what can make or break your investment. While NetSuite offers various cloud solutions to help businesses grow, partners like E78 Partners develop real solutions focused on your business-specific needs.
NetSuite is a very powerful tool, but it is important to remember that all businesses are different. A one-size-fits-all approach is rarely effective. That is why many struggle with maintaining the benefits initially achieved upon implementation. To unlock NetSuite's true potential, it must be continuously aligned to your changing goals.
A NetSuite Health Check will help your business:
Make quick changes to optimize productivity
Develop long-term business goals using an optimized ERP
Implement procedures to achieve those goals
Look at other solutions you may be using
Ensure your procedures are more efficient
Give you the right information at the right time
E78 Partners will work with you to make sure you leverage your cloud-based ERP system to its fullest potential. We conceive and build a solution for your business from the ground-up, so your ROI is supercharged. NetSuite is a significant financial investment, and its power should not be underestimated. When implemented and optimized correctly, it can single-handedly reduce costs, boost sales, and improve efficiency across all critical business facets.  
If you have questions about our health check process or would like to talk with a consultant about your ERP needs, reach out today. We look forward to using our technology and management expertise to help your business grow, pivot, and transition to new heights of success.